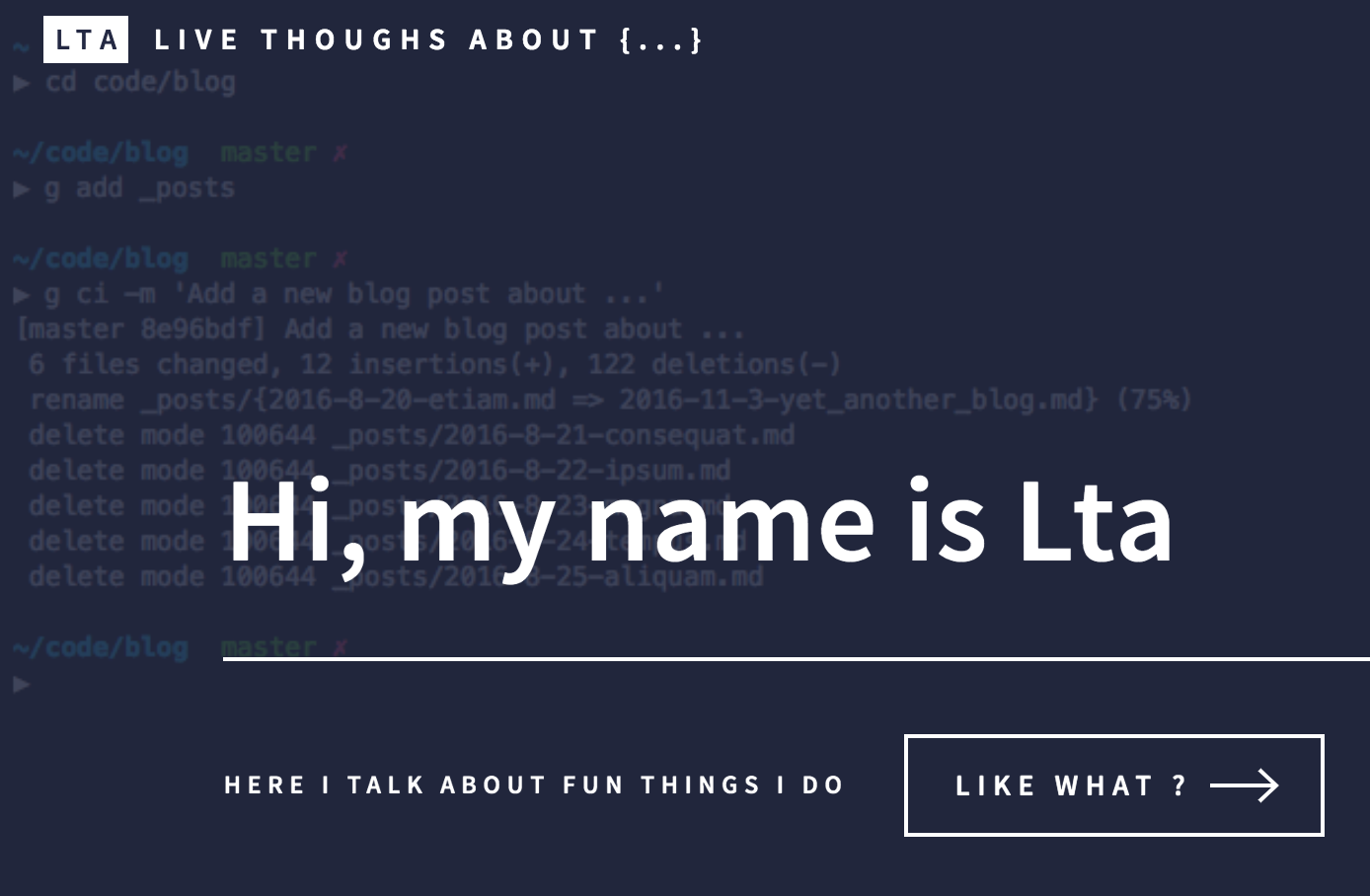 After delaying this for a few weeks months years. I'm finally getting my hands out of my a** and starting to build myself a small cozy place to post about the things I do. I'm sure this will be nice.
This blog is powered by the simple but fancy Jekyll static website generator. An awesome thing is that you can find pretty nice themes around, which is especially useful for people like me, with no CSS skills whatsoever and no real plans to get any. Another cool feature is that I can publish things without leaving my editor and terminal. Thanks Jekyll.
I'd also like to thank HTML5Up for their nice theme and andrew banchich for the Jekyll adaptation.
See you soon with nice posts about my work on Chef and Scaleway cloud platform.